The best way to begin developing a website to be independent from hosting problems.If you began with WordPress,then this would be the most suitable and secure approach because no one would have control over your site and content except you.
This my fifth year in website development and I had more than 10 millions visitors on one of my website in within two years.
The two ways you will learn are:
Site with paid web hosting

Site with free web hosting
The second method might look captive to you but it is not the best choice for making a professional website because of various limitations in free web hosting.
Why will you not follow my instruction thoroughly while they will help you in making a good website in within an hour.
Which Web hosting to choose?
A web host provides you space to store your website and it's all content.There are variety of offers provided by different web hosting companies depending upon your offer so choice of web host is most crucial step towards a successful life on internet.A bad web hosting will cause your site to go down occasionally.To avoid any such problem,my personal recommendation is to use
Bluehost
.
There is a special offer provided by Bluehost in which they take just 3.45$/month with money back guarantee for first month.But I bet that you would never opt-out if you chose
Bluehost
once.They also also offer free domain registration and also free website builders and the best thing,they got 24/7 support to help you.This is what I like the most in them and this is what makes them better than others.
Following features put Bluehost on the top:
Bluehost
is the most popular Web host with hosting more than 20 million sites.The number of sites alone beat my total number of site visitors.
Bluehost has alexa rank of 1263 which is way too high for a web hosting site.
They offer 1-click WordPress install.
Unlimited disk storage.
Unlimited domain hosting.
Unlimited sub-domains.
Their servers never go offline so you can do anything with no worry of your website.
They offer Vps hosting,shared hosting,WordPress hosting,domains and a lot of other stuff which you can find at their site but one thing which is sure is that Bluehost got the best facilities in comparison with others at cheapest rates.
Setting up a site with Bluehost:
Follow these simple steps to setup a website.
Open Bluehost and click on 'get started'.
Choose a plan according to your requirement.I recommend the plus plan.
After selecting you would be required to choose a free domain name or you can also link a domain you already own.
Choosing the right domain name is really important for SEO of your website.Take your time to think of a unique but well-targeted domain name.
After choosing domain name,enter your account information asked on next page.
Then you have to enter your web hosting plan information.
Then simply fill out payment information.
Then read out terms of Bluehost and submit the form.
Then you would be brought to your Paypal account to confirm you purchase.This is really a simple process which could be sone in a few minutes.
After making a Bluehost account successfully,all you have to do is to go on hosting tab on your Bluehost dashboard.There you would see 'WordPress' button under 'Website Builders' heading.
Click on 'WordPress' button and a new tab will be opened,There you will have to simply click 'start' button for a new WordPress install.
On the next page,you will be asked the domain you want to attach with 'WordPress' and you would be done.
This is the end of setting up WordPress.You can choose themes and plugins later as per your requirements.
Alternative web hostings:
If you don't like Bluehost then they will give you your money back if you opt-out in your first month with no deduction of balance.
There are other web hosting sites which are also smarter and cheap which you should be aware of and have an eye on them.These include:
Hostgator:The simplest solution to website development
Hostgator
is the most popular name is web hosting services and why it should not be!Have you not checked their offers?They provide:
4500 free Website templates (Isn't it amazing?)
Easy to use control panel (You can also check control panel demo of Hostgator).
45 days money back guarantee (The highest ever provided by a top level web host)
100% up-time guarantee
Hostgator has alexa rank of 1116 which makes it the best site host.
Thousands of websites are created each day on Hostgator
Sign up with the above give affiliate coupon to get 20% off.
Siteground:
Site ground
is safer,faster and have quick support.They are also much cheaper in market.They are in close competition with Bluehost with alexa rank of 3,493 which is very high.
Join Site ground
and start with 3.9$/month of web hosting.This plan is highly recommended for beginners.
Greengeeks:
Yet another great optimized web host.They will really provide you an optimized and enhanced web hosting with low price in market.They also
offer 30 day money back guarantee
if
you join Greengeeks now
.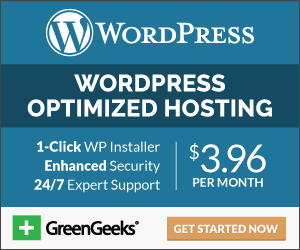 They offer free E-mail,free domain and free marketing.They have no hidden charges.
DiscountASP and Everleap:
Final words on creating a website:
From my experience,I would recommend you to choose a paid web hosting if you want a professional and top level site.All above mentioned hosts are best so check offers of all and go with the one which you like the most.Ask any question in comments,I would be happy to help you.Choose one of following hosting:


To gain something,one needs to spend first.So to build a professional site you have to begin with one of above web hosting sites by spending a little money and then all you have to do is to work and earn.And if you get bored by a web host,simply take advantage of 30 day money back guarantee term.
Free Web hosting providers:
There are not just 1 or 2 but plenty of companies which give free hosting with limitations.The best of best is Blogger by Google.It's the most popular and the best free web hosting.The issues you can face on Blogger are:
Blog removal on DMCA.
Google can remove your blog at any time on complain.
You can not upload files.
You can not customize permalink completely.
Only 10 pages but unlimited posts.
It would be .blogspot subdomain but you can attach a custom doamin.
Plugins are very limited.
Control panel restrictions.
The good features of Blogger include:
It's powered by Google.
It's free and safe.
It's always up so your site will never go down.
It's good for those who love to share their activities.
You can use adsense with a bit ease.
In short,Blogger is quite simple and good for people who don't have much interest in getting a great rank.While,WordPress is a mixture of simplicity and complexity but you would definitely get a higher rank.
There are also many other free web hosting sites but most of them are backed with ads so you mostly end up earning nothing and also your visitors had to face annoying ads.
You may also like to have a
Payoneer debit card
to get register for these web hosting if you don't have Paypal.
Get 25$ free with Payoneer now
Feel free to comment if you have any query or suggestion.